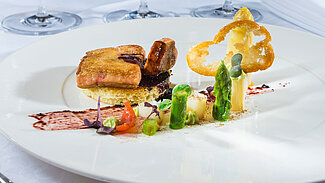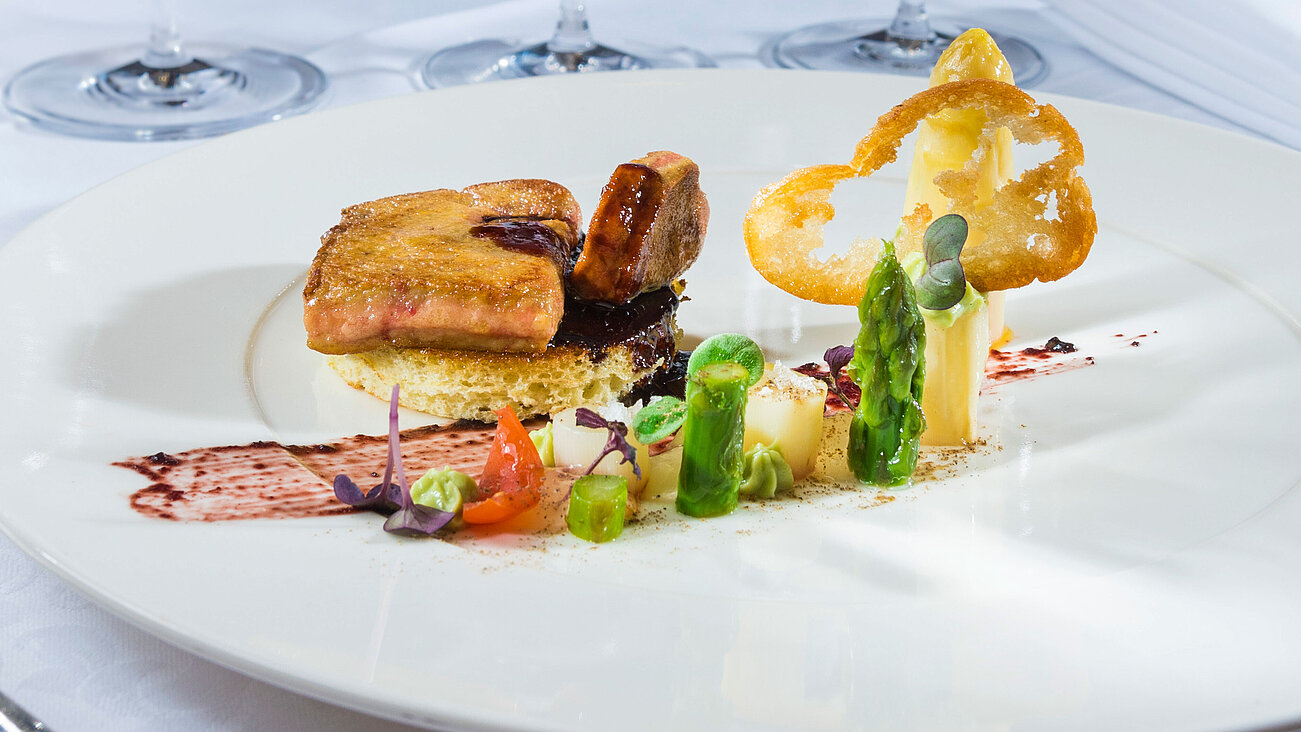 The perfect harmony between professional service in fine dining and elegant ambiance give the Restaurant Florian its exquisite flair and puts it in a class of its own in Graz. In the cozy lounges and in the garden of roses we serve superior dishes while you choose your favorite wine from our rustic Styrian wine cellar.
Dinner at the Restaurant Florian
daily warm dishes
Monday to Sunday
warm dishes
from 6 pm to 10 pm
***
Closed on
24th and 31st of December
Authenticity and regionality
Our cuisine is characterized by an extremely wide and varied range of products. Even though our master chef Kurt Mörth and his kitchen staff focus on Styria and exclusive Styrian products, our dishes originate from the old Austrian cuisine – from the Adriatic to the Alps. Therefore, you will find on our menu card classics like our unique Tafelspitz – boiled beef (we are famous for it in Graz!) or Mediterranean fish. Our focus is on the seasonality of dishes and our master chef creates numerous new delicious specialties throughout the year.
Dining in a comfortable atmosphere at the Restaurant Florian
Browse through our wide and varied menu card and choose your favorite dishes.
In preparing our dishes we value high quality ingredients, most of which are from Styria, the region of culinary delight. Due to this fact, our cuisine has been awarded with the quality label AMA for the use of regional Styrian products. The high quality of our unique creations has been rewarded with a Falstaff Fork.