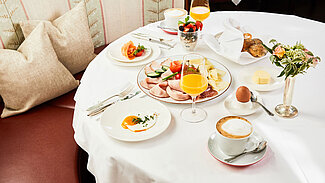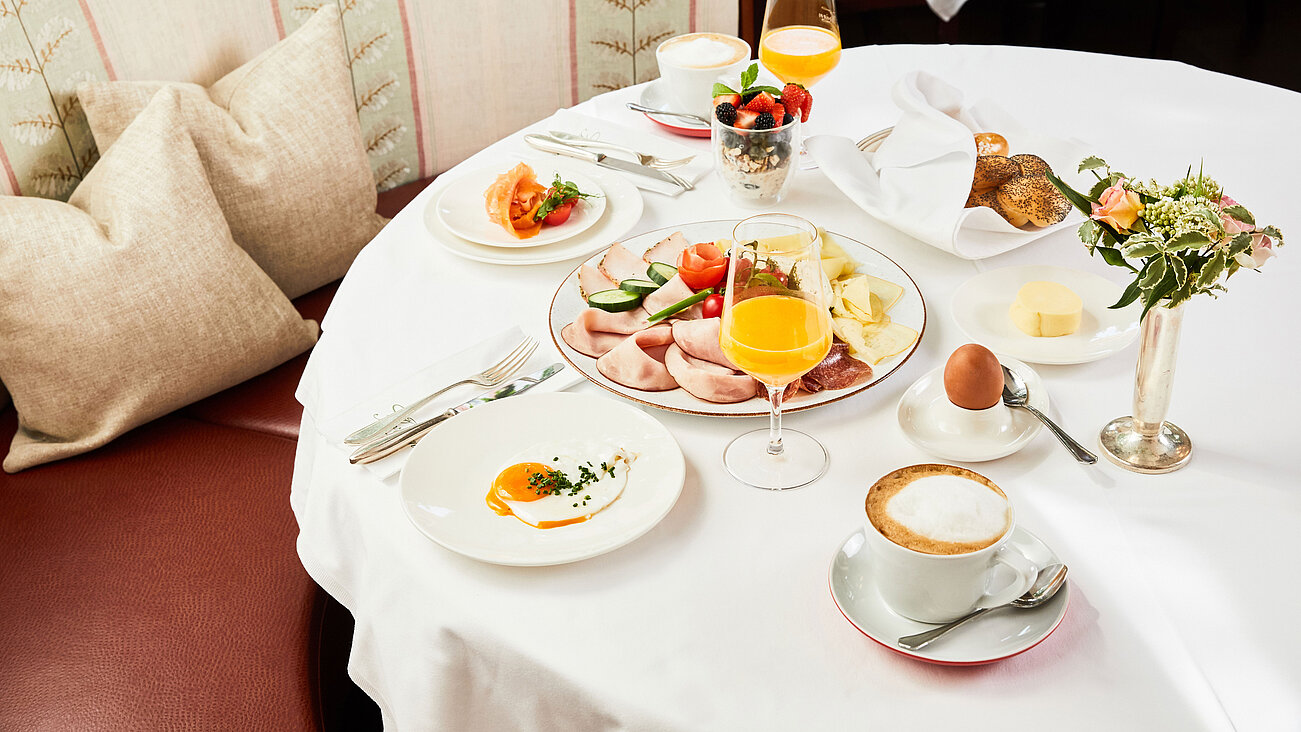 Breakfast at the Restaurant Florian
Breakfast
At the abundant breakfast buffet of our Restaurant Florian, there is fresh rye bread and crispy bread rolls, jam made by the fruit farm Christandl in Feldbach, savory spreads, and a bountiful health food section. Our breads are supplied exclusively by local bakers.
Fans of wholefood will enjoy the wide range of cereals and wholefood products; and for those with a sweet tooth there are croissants and brioche with honey from the apiary Herold in Gratwein. For those with a hearty appetite in the morning there is a variety of egg dishes fresh from our kitchen. Freshly sliced fruits and vegetables as well as delicious juices provide you with vitamins, so that you are full of energy and ready for the upcoming day. A wide selection of newspapers is available and help you start your day well informed.
Probably the best breakfast in Graz costs € 21 per person with coffee included.
Breakfast
Abundant Breakfast Buffet
Monday to Saturday
from 6.45 am – 10.00 am
***
Sunday und holidays
from 6.45 am – 10.30 am